News
So much news goes out on a daily basis from ABoF HQ, we thought we'd round it up all here in one lovely news story. Our ABoF news round-up will happen every Friday afternoon including a mixture of what's been going on with our artists, what's gone up on our blog and any ABoF related stirrings.
Label Love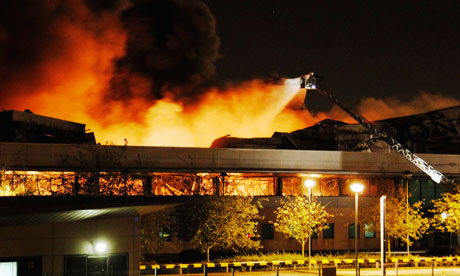 This week, the UK was gripped by riots up and down the country. Thousands of people have been affected, and several small businesses may have to shut up shop for good - and all because of some opportunistic looters smashing up anything in their path.
The PIAS distribution centre in Enfield was burnt down during these riots and many of Britain's indie labels lost valuable stock.
Two people that are particularly close to ABoF's heart are Dan Salter (Echoes And Dust) and Hannah Morgan (Rumour Cubes), who, early in the hours of Tuesday morning, started a Twitter campaign that quickly went viral. They're the people behind the LabelLove - a PIAS Benefit.
We interviewed them on our blog this week to find out more about the campaign
.
An Endless Room: Exclusive competition on MTV!
MTV UK
have posted up an exclusive competition to win two peak recording sessions at
An Endless Room
- the iconic music studio based in Primrose Hill, London.
The competition closes on 30th September 2011.
Bands and musicians can enter the competition via the MTV UK website
.
ABoF bands make some noise!
The Blood Arm
only just released their second album
Turn And Face Me
. Over the last week the band have seen a whirlwind of brilliant reviews and great covering from magazines like
Uncut
,
WORD
,
Big Cheese
and
Q
with more to follow!
The "Scots massive" have also been doing particularly well.
IndianRedLopez
released their debut album
Empty Your Lungs And Breathe
whilst
Esperi
released
The EP
.
Press for all our bands can be found on our artists' profile pages
.
Coming up!
In the next week look out for the return of
A Genuine Freakshow
, releasing a brand news single
Our Bodies / New Houses
. Plus electro rockers
The Unkindness of Ravens
bring news of their double A-side offering
Virus | Viper
.
Keith Top Of The Pops & His Minor UK Indie Celebrity All-Star Backing Band
release debut album
Fuck You! I'm Keith Top Of The Pops
.
We'll also be introducing new artists
Mausi
and
Sweet Baboo
to the ABoF roster.
Plus exciting news about
Last.fm
's last pop-up show of the summer. We'll announce the
Mercury Award
nominated band next week. The session will take please on the 22nd August.
For more information about our clients or our PR services, please email info@abadgeoffriendship.com.